In June 2020, the number of private sector jobs in New York State increased over the month by 296,400, or 4.5%, to 6,894,200, according to figures released in mid-July by the New York State Department of Labor.
To prepare for the future, experienced and perceptive businesses are turning their attention on ramping up their recruitment marketing plans and fine-tuning their employee value prop in order to engage and attract top talent.
We've highlighted three recruitment marketing strategies to help provide guidance and kickstart recruitment efforts as the local economy re-opens fully and businesses resume operations in our "new normal."
Social Media
Utilizing social media in your recruitment marketing strategy is vital for your organization to reach both active and passive job seekers. And yes, there are still passive job seekers in the market. The Washington Post recently conducted a study that surveyed individuals who were either laid-off or furloughed at the start of the pandemic. The survey found that 77% of these workers believed that it was either very or somewhat likely that they would be rehired by their former employer.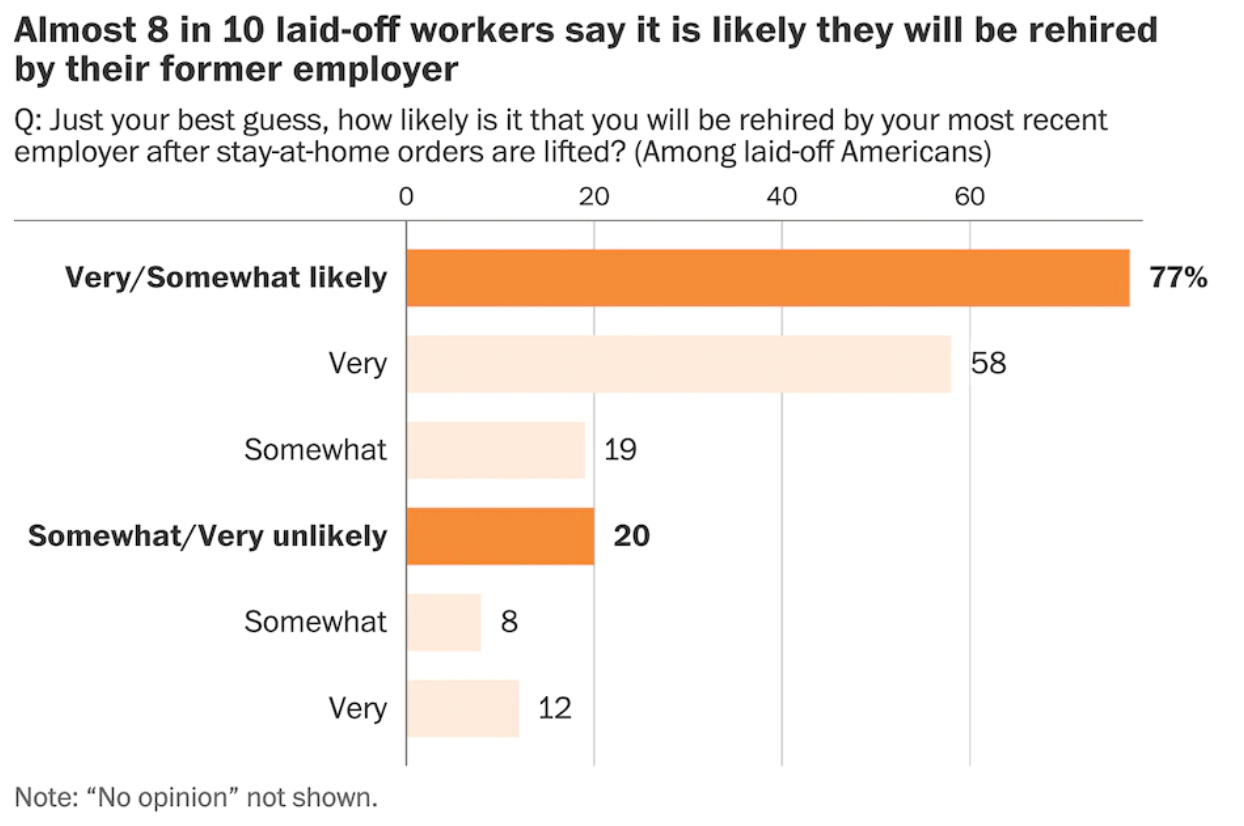 Until the onset of the COVID-19 pandemic, the unemployment rate in the United States was a mere 3.7% in 2019, the lowest it had been in the last 29 years. As such, companies looking to fill vacancies had a difficult time attracting top talent and were pressured into becoming more innovative to reach passive candidates. The same is true now as many are still in a "wait and see" phase in their job seeking process.
For recruitment marketing purposes, social media campaigns are a way in which companies can get creative to reach the best talent. Talent that believes they will be going back to work at their former employer, but may be willing to entertain another option if either it looks like they won't be returning soon or there's a chance they may not be returning at all.
Social media has proved itself to useful in connecting recruiters directly with both active and passive job seekers by engaging with them through shared networks, skills or passions. In addition, by sharing content on social media that shows that your company has a great work environment, great benefits and work-life balance initiatives, you will organically attract talent that is already invested in your company and can help you grow from the inside. Furthermore, studies conducted by Robert Half have shown that younger generations of workers, such as millennials, desire the same benefits as other generations – workplace and financial security. As such, you may find that your messaging and content on social media does not have to change drastically to resonate with different demographics, making the marketing medium an effective recruitment marketing platform.
In addition to an organic presence, paid advertising campaigns through platforms like Facebook and LinkedIn are great solutions to reach an ideal candidate. Facebook's seemingly exhaustive targeting capabilities and LinkedIn's inherent ability to reach the active job seeker make the social media platforms go-to's for recruitment marketing advertising campaigns. Plus, as there is an influx of new college grads in the job market, advertising on Facebook has another advantage – Instagram! Facebook owns this social platform which is more likely to be visited by a younger audience and makes advertising from one portal a breeze.
Native Advertising
Native advertising – aka branded content, aka advertorials, aka sponsored content. Whatever you choose to refer to native advertising as, this tool is a powerful and efficient one.
Native advertising is the use of paid ads that match the look, feel and function of the media format in which they appear. The appeal of native ads and the key to their success is that they look like part of the editorial flow of the page and are non-disruptive. They also are to run on desktops, mobile devices, tablets and are largely found within social media feeds – specifically Facebook, LinkedIn and Instagram.
In 2018, advertisers spent $35.4B on native ads. Why? Because they result in nine times higher click through rates than display ads, leading the viewer to interact with the product or brand being advertised. When utilizing native ads as part of your company's recruitment marketing strategy, it is crucial that you create engaging content that resonates with your ideal candidate. Content is still king in the world of marketing and working to produce and distribute content that is high-quality that in-turn builds trust and establishes value in a brand is a long-term marketing play that will pay dividends.
Advertising such content in the form of native advertising is a highly effective method of recruitment marketing in order for hiring companies to build overall brand awareness, increase engagement with a specific audience based on targeted demographics and interests and allow potential candidates to learn more about your company, the position, and more in an unobtrusive manner.
Geofencing
Geotargeting, or geofencing, is the practice of delivering content to a consumer using geographic location information about that individual. In the realm of recruitment marketing, geotargeting allows brands to set a perimeter around a physical location to deliver ads to consumers within that locale. Geotargeting can pinpoint the locations where your ideal candidates are and deliver your brand directly to where they are already digitally engaged.
The benefits of such a recruitment marketing strategy include the ability to control the audience you are advertising to by setting detailed parameters and the ability to target such individuals for up to 30 days after they last visited a specified location.
This strategy has been wildly successful in industries such as healthcare and transportation. For example, trucking companies frequently utilize geofencing strategies to target areas around truck stops to deliver recruitment marketing messaging to truck drivers who are notoriously in short supply. Learn about how audience geotargeting can be used to attract top talent for your company.
####