Your Partner in Real Estate Marketing.
Ready To Reach More Sellers and Qualified Buyers?
See Below for Proven Solutions and Get In Touch With Our Real Estate Team Today!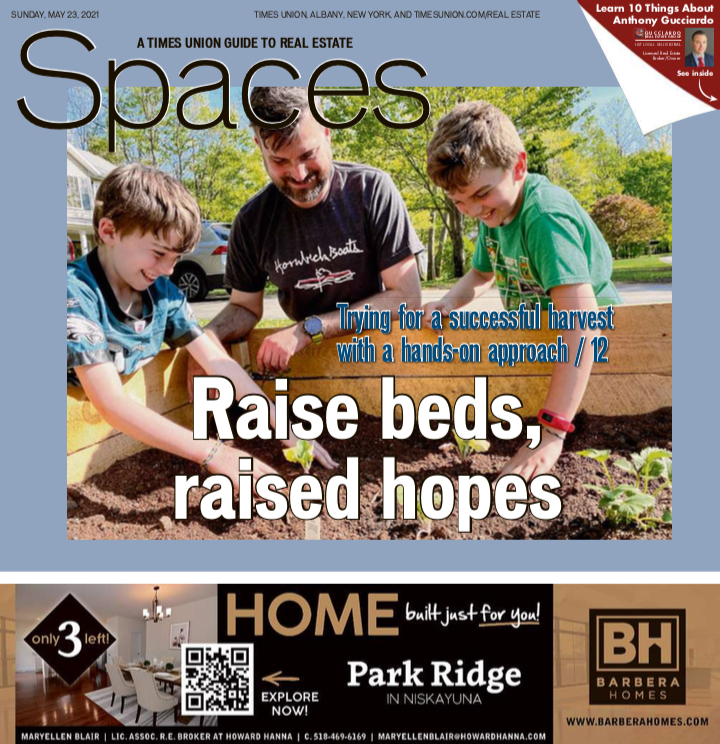 1
SPACES
THE CAPITAL REGION'S #1 REAL ESTATE SECTION
Each Sunday, Spaces reaches more than 59,000 Capital Region residents interested in real estate and homes. Stories range from updates to existing homes to contractor profiles to real estate trends. The perfect place for your message, looking to attract new listings.

AUDIENCE: 59,000 Capital Region Home Intenders, interested in the local real estate market and improving their homes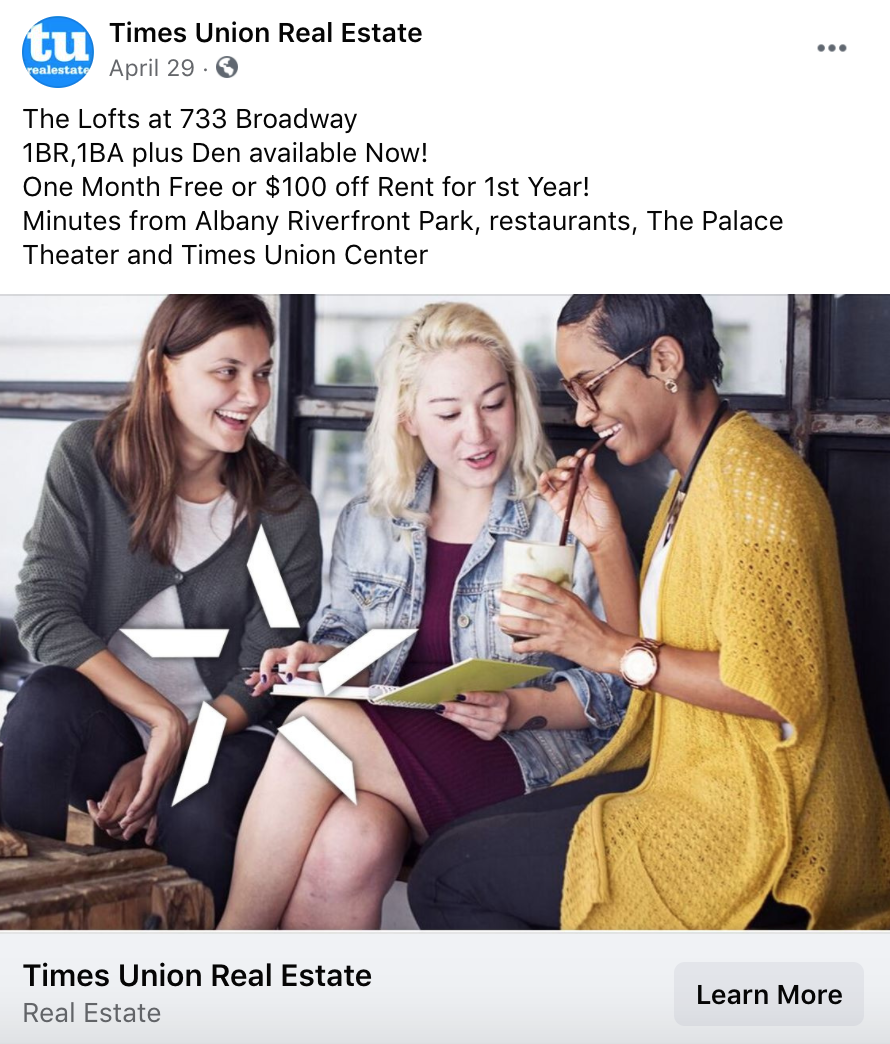 2
SOCIAL MEDIA
REACH ENGAGED AUDIENCES WHERE THEY ARE
Targeted social media posts on Facebook and Instagram give your brand and message the visibility it deserves with an audience that can affect your Sphere of Influence.

AUDIENCE: A customized number of Capital Region residents, with a special interest in buying or selling their homes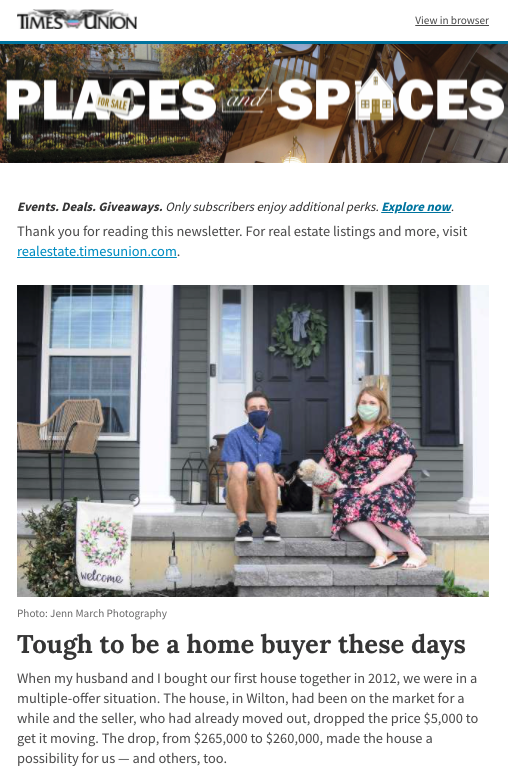 3
NEWSLETTER
GENERATE DEMAND ALONGSIDE THE MOST RESPECTED CONTENT IN THE CAPITAL REGION
Our weekly real estate newsletter goes to more than 750 opt-in addresses, helping you reach people who want to read more about the Capital Region real estate economy.

AUDIENCE: 750 highly engaged Capital Region Home Intenders, interested in being thought leaders in the Capital Region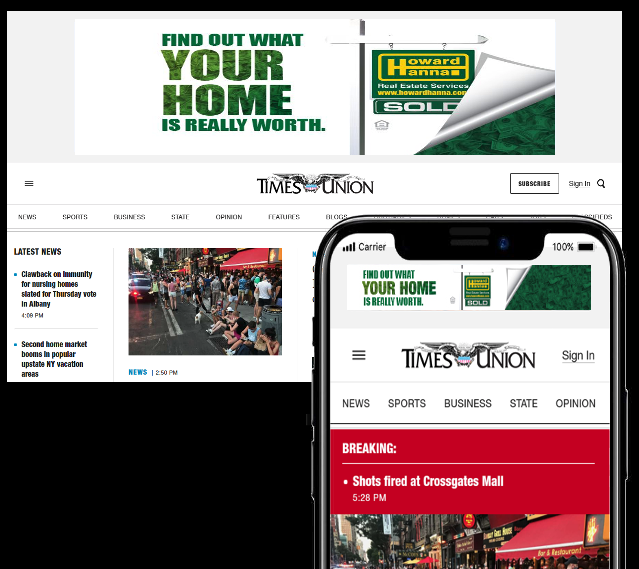 4
TIMESUNION.COM
MAXIMIZE YOUR BUDGETS THROUGH TARGETED IMPRESSIONS
We offer a menu of targeting tactics to reach your audience around specific, real estate content across our site. Get the most out of every ad impression by selecting the audience with the highest likelihood to respond to your advertising.

AUDIENCE: 140,000 Home Intenders, online readers interested in Times Union's leading home and real estate content

NATIVE BRAND BUILDER
AFFORD YOUR COMPANY CONTROL OVER THE MESSAGE YOU SHARE AND THE STORY YOU TELL
Through advertorial content, craft a message that resonates with your target audience.
Our advertorial package includes a print and digital advertorial, social media promotion and TimesUnion.com digital ad units (native and marquee) driving traffic to your company's page.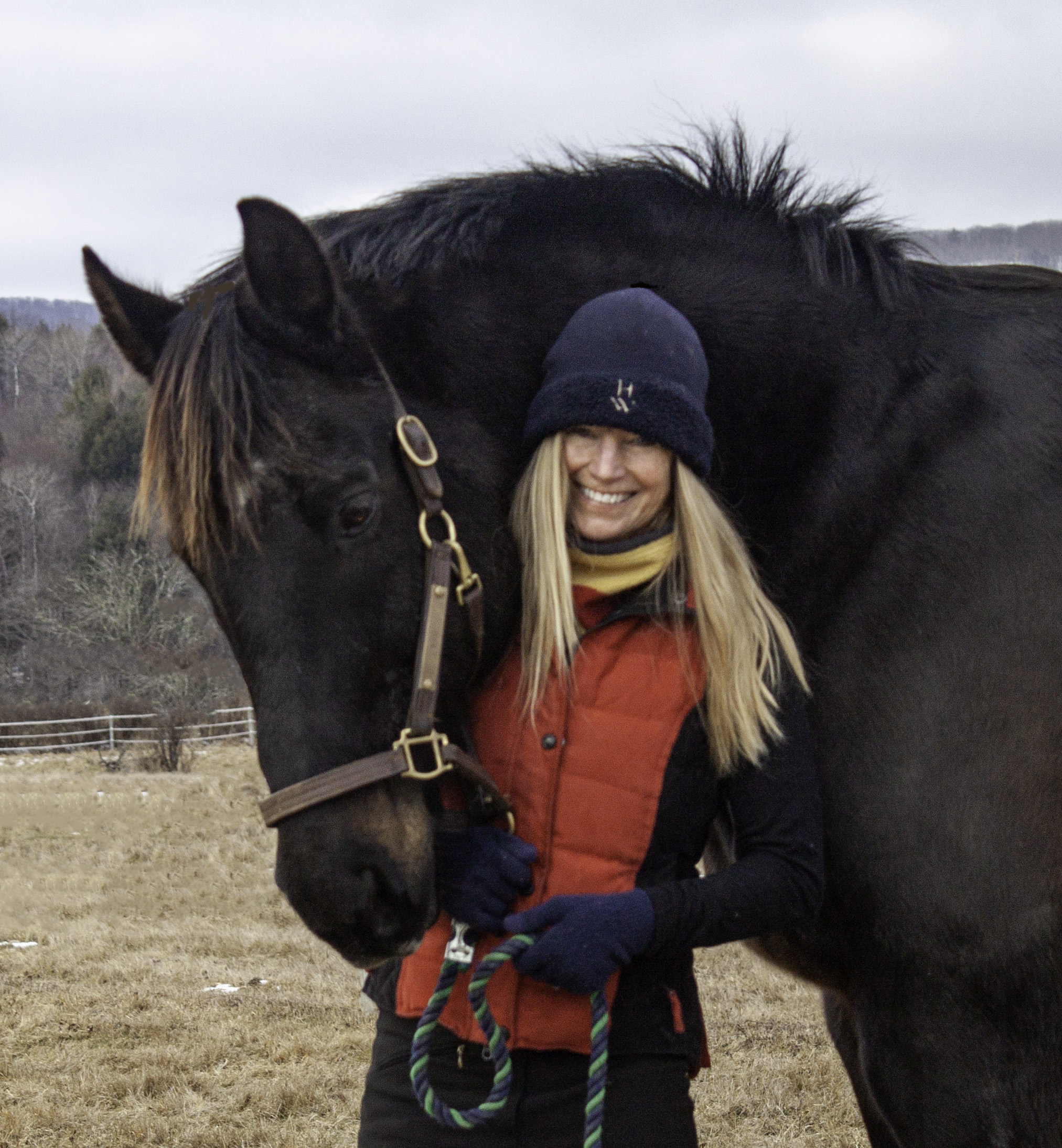 Susan Lynch Smith
Strategic Real Estate Account Executive
Email: slynchsmith@timesunion.com
Phone:  518.225.2024
Bio: Susan Lynch Smith has a proven track record for performance that is driven by her exceptional strategic thinking abilities. A Skidmore College graduate, Susan has over 28 years of experience in business development - nine of those years spent in the real estate sector as a successful salesperson. She has accrued extensive knowledge in the real estate advertising realm through past industry endeavors and through her 9+ years at the Times Union. This expertise has helped her clients achieve success at scale through innovative campaigns. Her exceptional communication skills and event management skills have resulted in her ability to foster growth in both traditional and nontraditional manners for our partners. Plus, Sue's passion for art and photography allows her to craft advertising campaigns that allow real estate businesses to stand out from the crowd.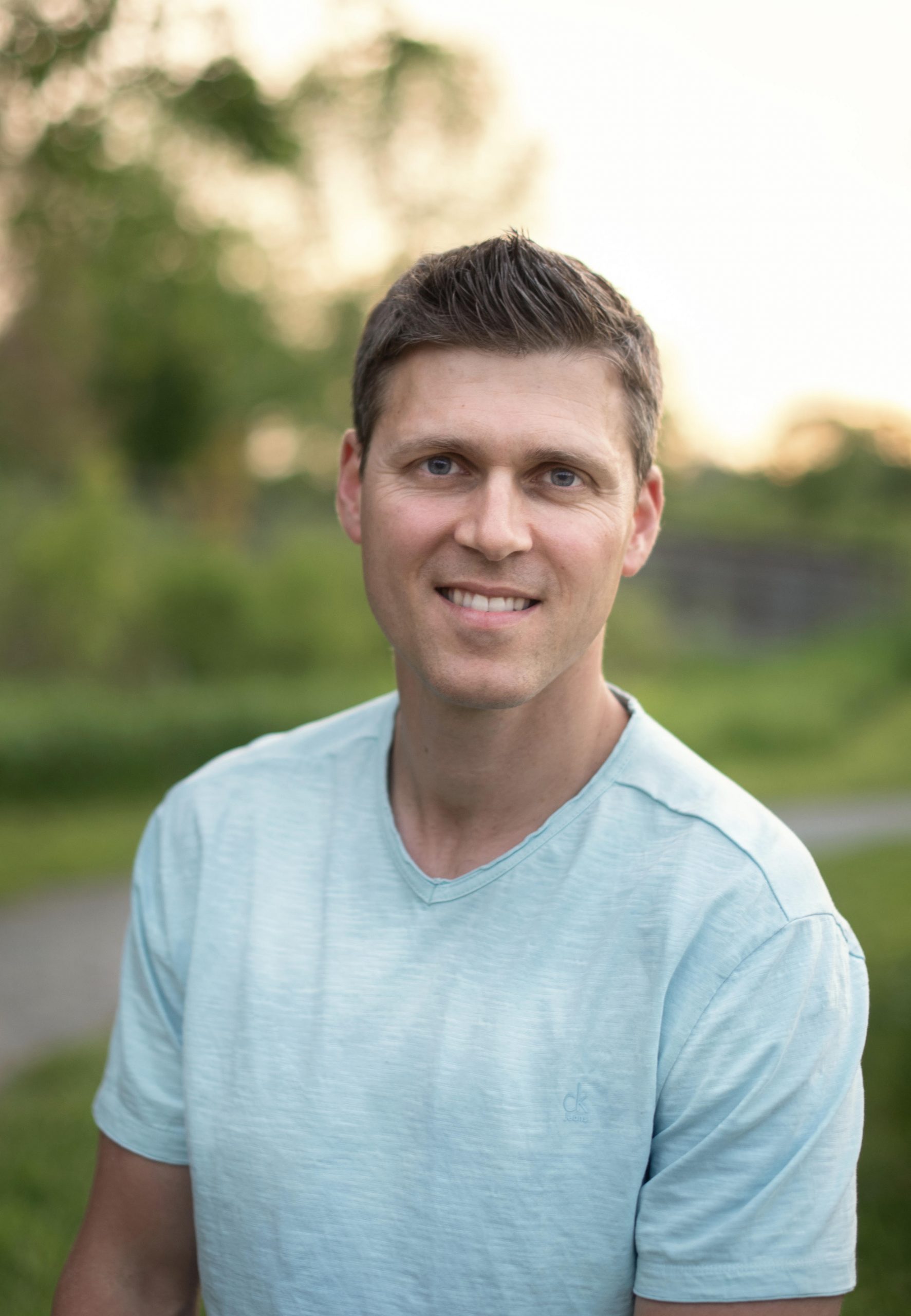 John Sorensen
Strategic Real Estate Account Executive
Email: jsorensen@timesunion.com
Phone:  518.858.8311
Bio: John Sorensen has been a part of the Times Union Real Estate team for over 14 years and has grown to understand how the market can eb and flow in different seasons. He has also seen the shifts in how people access and use information, which has helped him provide strategic insights to our client partners within the Real Estate vertical. Through an informed, educated approach, John is able to work closely and collaborate effectively with clients to form long-lasting relationships built on trust. As a result of his industry expertise and dedication to keeping up with an ever-changing marketplace, John has helped his clients develop strategies that best showcase their brand and accomplish their specific objectives.
Contact Our Real Estate Marketing Experts