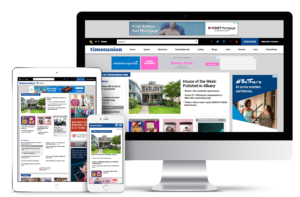 Timesunion.com
Each month, timesunion.com sees more than four million highly engaged unique visitors who consume over six pages of content and over three minutes on page with each visit. Last year, timesunion.com consumers engaged with over 318M pages of local media content, making timesunion.com the #1 place in the Capital Region to receive breaking news, entertainment, real estate listings and local sports updates.
Utilize timesunion.com to target one of the most affluent audiences in the area, with a median household income more than 30% higher than the market average. Identify your customers based on many different audience segments, such as behavioral level targeting, income levels, geo-based targeting, homeownership and hundreds of other audience segments. Get your message in front of this highly engaged and motivated audience. .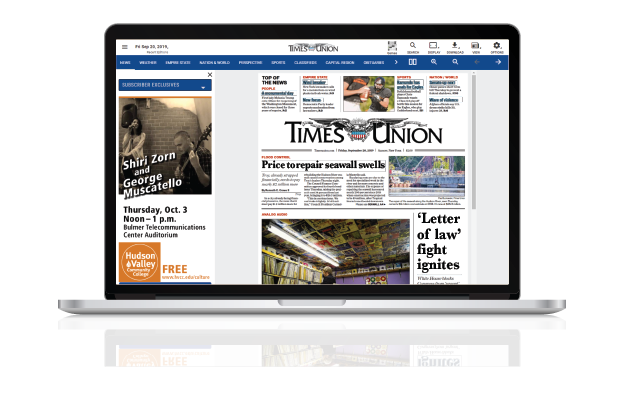 Digital Edition
The Digital Edition (also called the E-Edition) is an exact digital replica of the printed newspaper, including the same news, features, ads and layout. You can read it wherever you have access to the Internet - at the airport, at work or over your morning cup of coffee. Or you can download your digital edition to read later!