We know, we know. We haven't even made it to Labor Day yet. However, for businesses, small and large alike, now is the time to start thinking about and implementing a marketing plan for the upcoming holiday shopping season that will surely be here before we know it. Planning early will set your organization up for success, set you apart from your competition and save you unnecessary stress.
The holiday shopping season is an ideal time to connect with both returning customers and new prospects. In light of COVID-19, the season will be unlike any other. As such, preparing a holiday marketing campaign involves a newfound sense of creativity. Creativity to gain market share, creativity to safely welcome patrons into brick-and-mortar stores and creativity to adapt to changing customer purchasing behaviors.
Below, we've outlined five tips to ensure resources are properly allocated (human and capital resources) to reach consumers via multiple touch points in order to gain market share and have a bountiful holiday shopping season.
Simplicity is the ultimate sophistication.
We highly recommend keeping your holiday marketing campaign simple. In order to keep communication channels streamlined and maintaining an organized workflow, you must have a website for your business. And not only that, but a website that is responsive, professionally designed and SEO friendly.
A website is your company's online front door. Your business alone owns this space. Through a website, you can clearly and concisely relay your brand's message to consumers interested in your product or service. It is home base for your virtual presence strategy, a marketing strategy focused on ensuring the basic digital components are in place to be found, convert, advocate, and uphold online reputation.
According to a study released in July, consumers aren't planning on spending less during the upcoming holiday shopping season. However, they are planning on altering their shopping methods. Consumers will be placing a much larger focus on online shopping and online ordering.
When a consumer is researching businesses within your industry or products that you offer, will they be able to find you online? Your job as a business owner is to earn people's business. Without a website, your chance of gaining market share dwindles. Through a website, ensure that your business, like your competitor's, can be easily found when conducting an online search. If your business is not online yet, now is the time to join the digital ranks.
Utilize a content-focused approach.
We've all seen the traditional, flat (can we say stale?) marketing collateral showcasing products and services throughout the holiday season. We recommend spicing things up a bit with a content-focused approach to product marketing. Content is the new creative and it is rapidly becoming the premiere marketing tool for businesses.
Does your business or the products you sell have a unique origin story? Consumers want to hear about it! Creating captivating and inspiring content grabs the attention of consumers and in turn, gains your organization more business.
Hearst StoryStudio offers turn-key content marketing solutions for brands big and small. StoryStudio not only creates the content, but distributes and promotes it – optimizing as needed.
For retailers, interactive features such as product lookbooks, infographics and quizzes & assessments to assist customers in finding their ideal product or a perfect gift is invaluable.
Lookbook Product Example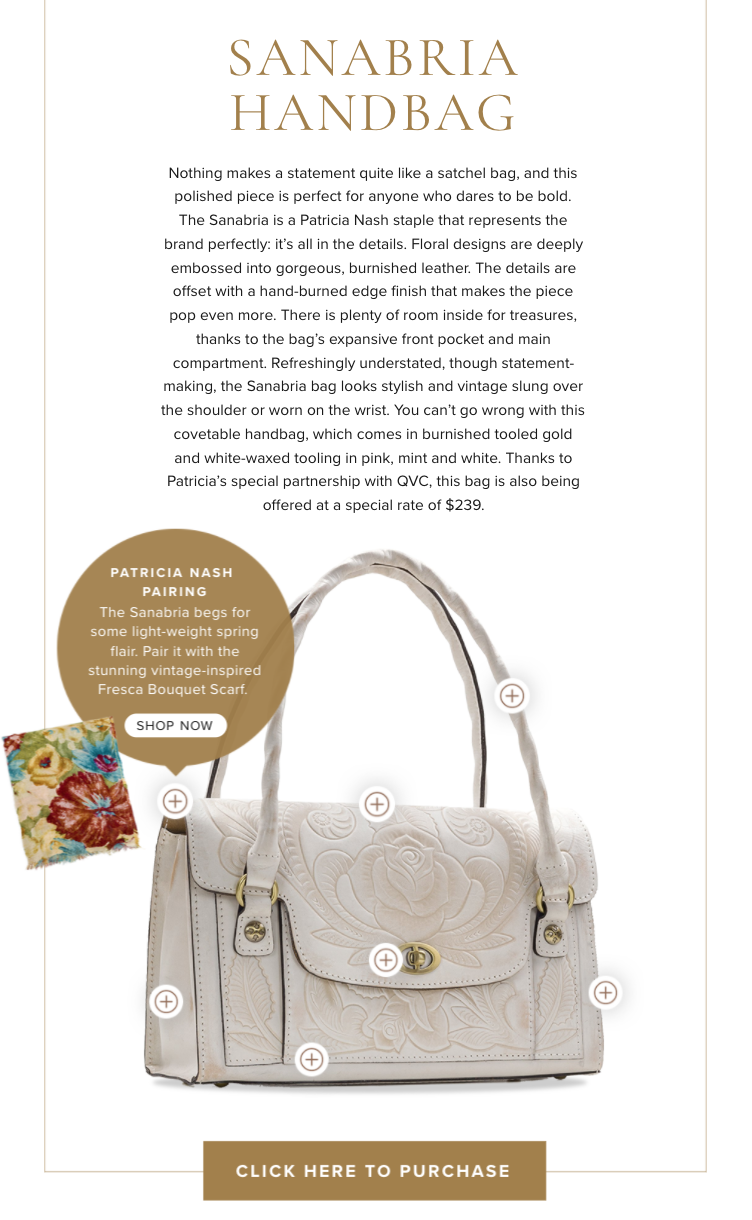 What's even better? With the backing of Hearst, StoryStudio has access to the 8th largest audience on the internet, with 155 million unique viewers.
Reach out to your existing customers!
While email marketing is a fantastic tool to target and reach new consumers, it should also be used to as a communication and marketing channel for current clients.
Reaching people via email is critical as today's consumers are always on the go and constantly connected with their digital devices (mobile, tablet, laptop, etc.). Email marketing is a cost effective, highly targeted, measurable advertising medium to reach consumers locally, nationally or globally. Such a marketing strategy increases brand visibility, adds another touch point in the consumer buying journey (remember, 6-8 touches before a sale is made), drives quality prospects to your company's website and perhaps above all, is an invaluable communication tool to announce new deals, new services or new locations.
For organizations that have established customer bases, collecting and updating email addresses is vital. As roughly 72% of US adults prefer companies to communicate with them via email, having this direct line of communication with current clients in crucial. And did we mention – out of all marketing strategies available to businesses today, email remains the largest ROI driver with an average of $44 made on every $1 spent. Not bad, right?
Create a sense of urgency to buy.
Consumers love a good deal. A survey conducted by Statista found that 58% of US adults between the age of 30 and 44 years old felt enticed to take part in sweepstakes by a guaranteed reward. In addition, 42% were motivated by a chance to win over $10,000.
The urge to participate in sweepstakes and to find a bargain is a staple of US retail shopping culture. These shopping habits are something your organization can capitalize on.
Special deals, promotions and sweepstakes are powerful marketing tools as they spur consumer involvement with a company's product or service, raise brand awareness, speak to an organization's confidence in their brand and are (in general) low cost/low effort.
Such "events" as we'll call them, are only a starting point when it comes to interacting with your ideal audience or consumer. Utilizing the finite period of time to build a relationship with your audience is key for future sales.
During a period of time when it is vital to advertise and communicate with current and prospective consumers alike, it can be challenging to get in front of the right audience and get ahead of your competition. A special promotion offers an organization the opportunity to break the traditional advertising mold and set themselves apart in a way that resonates with US consumers.
Don't let prospects slip through the cracks.
You've worked hard to set up your multi-channel marketing campaign. Your beautiful new website is built, your email marketing campaign has been launched, you've produced interactive content that is earning a great deal of traffic, but you're still having some trouble closing deals. People are visiting your online storefront, but shopping carts are being left behind. What can be done about this "lost" traffic?
Remarketing. If you're organization is investing the time and money into a multichannel marketing campaign, you should also be investing in a remarketing advertising campaign. Remarketing allows businesses to recapture the attention of a consumer who has visited your company's website, but has failed to purchase a product in hopes of finding a better deal elsewhere.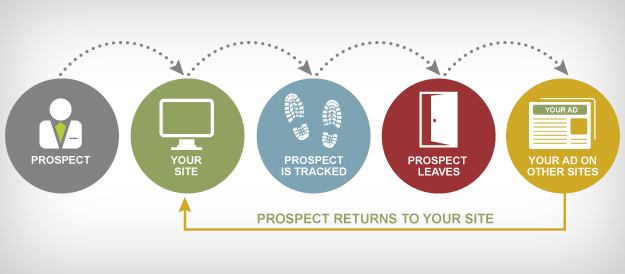 By placing your ads in front of these prospects – wherever they're consuming content across the network – you keep your business fresh in their minds when they are ready to make a purchase.
In Conclusion
If you haven't started preparing for the holidays, it is time to start right now. Adapt to the changing times, level up your marketing game from the last holiday season and prepare for a busy and lucrative few months ahead! The Times Union Media Group will be here to help every step of the way.
####