Lately, there have been some chuckle-worthy memes circulating that lay claim to the fact that growth marketers are marketers who just simply can't bring themselves to say no. While the marketing landscape continues to change, marketers feel the increasing pressure to experiment with new strategies, new techniques and new channels. This urge to keep doing more often comes from an organization's burning desire to not just grow, but grow quickly.
However, growing quickly often comes with its own set of challenges. Challenges with changing motives, changing customer communication preferences and the challenge of trying, failing, and trying again with new ad channels and mediums. While attracting new customers quickly is appealing, ensuring that you're setting your brand up in a way that is both effective and builds long-term loyalty is key. One manner in which to engage customers, provide more in-depth business insights and personalize a consumer's experience is video marketing.
While keeping up with video marketing trends and creating content can be a challenge, platforms such as YouTube make sharing and analyzing creative assets a straightforward process. For growth marketers, creating video content is an opportunity to not only encourage brand engagement, but convert customers effectively and efficiently. Need a real-world example in order to believe us? Shopify recently analyzed data from 37 million social media visits that led to 529,000 orders. YouTube converted more than Instagram, Twitter, Pinterest, and LinkedIn. Pretty impressive.
However, we would be remiss not to note a few key elements that make for a high-impact, engaging video. We highly recommend employing the following tactics:
Create a compelling video thumbnail
While we don't recommend breaking the bank for YouTube video creation (especially if you're just getting started), we do recommend creating videos that tell a story. And after that story is told, do your business and your video a favor by creating a high-quality thumbnail image with an intriguing title that draws the attention of your target audience.
For example, here's a thumbnail image from one of Neil Patel's recent YouTube videos.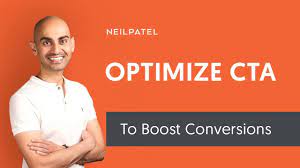 The ad is well-made, brightly colored and tells the viewer exactly what they'll get out of the video. A win, win, win.
Encourage Subscribers!
We talk often about building a community for your brand. While there are many channels that can help do so, YouTube is a fantastic platform to build a following. If viewers like what you publish, encourage them to subscribe to your YouTube channel. You can build a creative outro into your video asking them to subscribe or if your organization has a dynamic marketing list, you can send out the channel link periodically and shamelessly ask them to follow along!
Also, once you have subscribers and a loyal audience, you'll most likely have comments on your videos. Engage with these commenters! Not only will YouTube reward your communication efforts by improving video ranking, but it will encourage more comments (and more rewards).
Run TrueView ads to your YouTube videos
Advertising on YouTube via TrueView Ads is a low-risk marketing option. Not only are the ads skippable after 5 seconds (less-intrusive), but businesses are only charged when viewers opt to watch your company's entire ad or engage with it (typically clicking on the ad to get to a promoted page).
In addition, there are a handful of TrueView ad formats that can be employed to best suit company goals. Formats include:
Skippable in-stream (before or during another video)
Reach ads (combining in-stream with CPM buying basis)
Action ads (structured to drive leads)
Video discovery (available to viewers browsing)
Through the use of TrueView ads, you'll reach an audience that's already interested in your mission, making it easier to engage and see results. According to Google, when brands use TrueView, they can see views of existing content increase by up to 500%.
YouTube is a wildly popular platform as it provides people who upload videos with insights into how those videos are performing on the platform in the form of an analytics tool. YouTube Analytics allows creators to track audience insights, overall watch times, engagement levels, and more, in order to understand how their content is performing and how it can be improved.
For marketers looking to make an impact, this is incredibly valuable. YouTube Analytics can lead your organization to valuable insights that can help optimize content and help you create future content that has a higher probability of succeeding. This built-in aid coupled with a marketing agency like the Times Union Media Group can help you make the most of the YouTube platform and reach wider audiences across the internet. That sounds like a recipe for growth to us.
####