For organizations in the retail sector who have been on the digital bandwagon for years now, personalized omnichannel marketing campaigns are second nature. However, for many financial institutions, the adoption of digital marketing techniques and even digital points of business has come about at a slower rate. While the pandemic certainly spurred many customers towards digital banking, organizations now must continue to make progress in improving the digital customer experience. This includes everything from maximizing sales to formulating a digital marketing strategy that generates more leads and drives new business.
We've outlined five marketing trends below that have proven to be highly successful for organizations within the financial vertical.
Let's get started!
Mobile
As consumers spend over five hours a day on their smartphones, it's time to get serious about your mobile-friendly advertising strategy. Five hours each day is substantial quality time to reach and connect with audiences who are ready to engage. And, not only is the "average" consumer spending more time working off of their mobile devices, banking consumers in particular have migrated to digital and mobile channels in recent months. Within the past 30 days alone, more than 550,000 Albany DMA residents banked online or on their mobile device1.
In recent weeks, we've talked about shrinking attention spans and the need to engage consumers quickly before the re-route. Mobile ads that promote banking services can do this. As fintech organizations have thrown the financial industry for a loop by introducing digital at every level, a mobile-first marketing approach can allow organizations to quickly and efficiently:
When planning strategically in 2021, how your content displays and interacts on mobile should be a vital part of the discussion.
Video Content
We just established the importance of having a mobile-centric marketing strategy. What if we can tie a mobile-first strategy to a video advertising strategy? Answer: Some pretty incredible ROI. The popularity of video marketing isn't a new trend, but it's surely not going anywhere.
According to a report by Unruly, consumers who watch video advertisements on their mobile devices are about three times more likely to click through to a brand's website than those on their laptop or desktop. For financial institutions that utilize such advertising avenues to engage their target consumers, the world is their oyster.
Historically, we know that banks and credit unions appreciate touting their brands through local television ads. Such placements are visually appealing, yet are quite expensive and present difficulties when trying to track return on investment. While we know that TV ad rates were lower this past year than they have been historically, this most likely is not going to remain the status quo and advertisers must plot their new course of (advertising) action.
The question now is how can financial institutions re-purpose these quality video advertisements, earn more impressions and generate more leads? They slice and dice the videos in a manner that captures the attention of consumers to be placed on high traffic platforms. Utilizing pre-existing marketing assets creatively can not only save your organization a great deal of money, but allow for the engagement and re-engagement with consumers in a more effective manner.
When more than 50 percent of consumers prefer video content over blogs, social, and emails, video content should be a huge piece of your 2021 content strategy puzzle.
Demographic Targeting
It is estimated that a financially literate person has a minimum of two banking accounts. The financial institution which caters to most of the banking needs of a customer, known as the primary financial institution, reaps greater business benefits. As such, this group is generally the largest target audience of a financial institution's marketing campaign.
However, each financial customer has a unique need. Recognizing that the audience for those seeking home mortgages differs from the audience of those seeking a student loan is vital when creating marketing collateral. Customers with varying needs must be communicated with in a nuanced way. The same copy and images should not be used across the board when implementing a marketing strategy for your organization. Similarly, the format and voice of the messaging with differ by advertising channel. For example, marketing assets for social media channels tend to be more visual and less text-heavy, while emails and blog posts tend to be more formal and increase in length.
When it comes to the nitty-gritty on who and how to target these different "buckets" of consumers, we can help. The Times Union Media Group  has a proprietary set of products at our fingertips in order to help our partners reach their target customers. We have meticulously collected and categorized first-party data that has helped to build over 700 custom audiences for our clients.
We have you covered at each stage of the buying cycle. Through our owned and operated channels, we can leverage first-party data to reach your audience no matter where they are in the sales funnel.
In addition, we help your business get the most out of every ad impression by selecting the audience with the highest likelihood to respond to your advertising, using a range of techniques such as:
Browsing History
Contextual advertising
Geographic Targeting
Demographic Information
We are using a great deal of information to hone in on your best target. As your consumer base changes, our data does as well. We are constantly refreshing the data collected in order to better serve our clients and improve ROI.
Content Marketing and Native Advertising
Creating captivating and inspiring content grabs the attention of consumers and in turn, gains your organization more business. We can help with generating such content. Hearst StoryStudio offers turn-key content marketing solutions for brands big and small. StoryStudio not only creates the content, but distributes and promotes it – optimizing as needed.
Interactive features such as infographics and assessments can assist customers in finding an organization that fits all of their banking and financial needs. For financial institutions, this type of branded content is shaping many brands' 2021 communications strategy, as more and more marketers are thinking about adding value, educating, and entertaining their audiences first before pushing sales messages onto prospective clients.
Financial Institution Product Example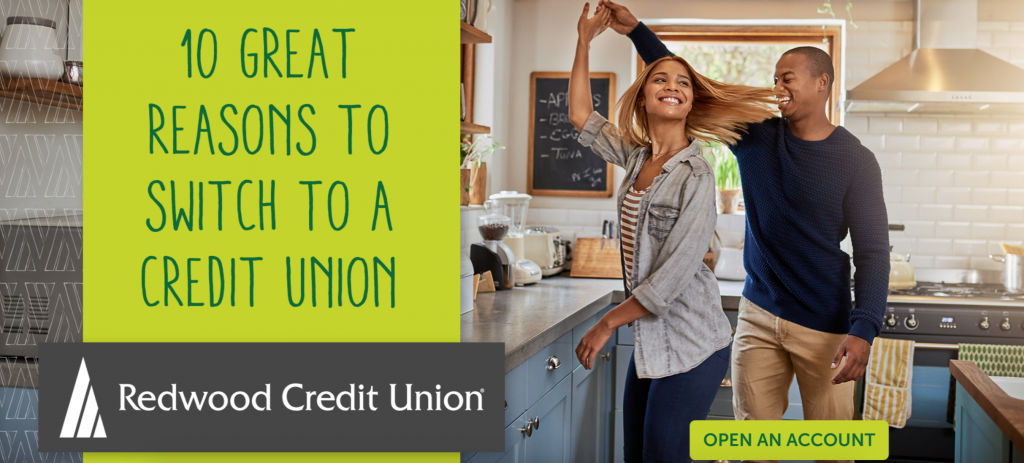 In addition, Hearst StoryStudio is an expert at creating marketing assets that blend into the media format where they appear. Native ads are designed to integrate into social newsfeeds or websites to avoid being intrusive like a banner ad or pop-up. With users wanting control over the content and ads they consume, it's no surprise that the lowkey style of native ads has grown so much and continues to make a stand this year.
Omnichannel Marketing
While we just talked in detail about developing an advertising strategy that grows a brand's online presence through digital marketing capabilities, we would be remiss not to note the value in developing offline marketing collateral as well.
As online marketing has grown exponentially (particularly in light of COVID-19) to reach a modern audience interested in mobile and online banking, offline channels have at times become a second thought. However, for financial institutions looking to establish themselves as trustworthy entities, more "traditional" advertising avenues are a way to build trust and foster meaningful relationships. Especially in an age of uncertainty, consumers are looking to media sources to mitigate anxiety through timely, relevant information. When it comes to your company and your brand's message, what you say is becoming as important as the medium on which you share it.
As brands are continuously adapting their messages for different advertising mediums, marrying online and offline channels achieves both authenticity and top-of-mind relevancy. Financial institutions must remain visible to their current clients as well as potential clients.
For organizations considering a branding campaign, especially those who have made positive organizational transformations as a result of COVID, partnering with a trusted media entity like the Times Union Media Group magnifies the impact of the message being put forth. As marketers, doing our due diligence to position our partners' near relevant, trustworthy content is our top priority. While branding has always been a delicate business, authentically advertising on appropriate mediums with powerful messaging is a winning combination.
In Conclusion
Financial institutions are in a prime position to reap the rewards of a well-defined marketing and communication strategy. By working to build out a marketing campaign and partnering with a media company to execute a formalized marketing approach, you will be in better shape than ever to gain market share.
Neilson/Scarborough – Market/Release 2: (July 2019 – June 2020), Albany, NY
####