LocalMaxx Marketing Workshop
June 23, 2020 @ 9:00 am - 10:00 am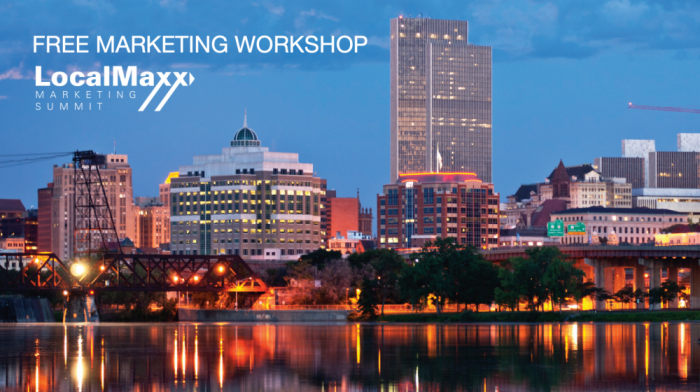 When:
TUESDAY, JUNE 23, 2020
Agenda:
9:00a: Marketing Solutions
9:25a: Hear from Hearst and Times Union clients about success stories
9:40a: Special packages and offers
9:45a: Q&A
Event Features:
Learn how to grow your business from local marketing and media experts.
• Get tips for attracting both new and loyal customers.
• Find out how to leverage all media types to grow the reach of your business.
• Learn about consumer trends in a variety of industries.
Event Benefits:
• Leave with strategies you can implement tomorrow.
• Get free advice on growing your business.
• Activate your marketing plan immediately with your free ad.
• Network with peers and industry experts.
Featured Speaker:
Kriston Delisio, Director of Advertising, Times Union / Hearst Digital Media
About Kriston:
Kriston possesses over 20 years of marketing and strategic business solutions with an emphasis on ROI and results-oriented marketing campaigns. He possesses exceptional strengths in developing and leading initiatives to harness maximum marketing potential by implementing unique cross-platform solutions that include print, mobile, and interactive media.
Kriston's ability to evaluate and anticipate customer needs, identify unique alternatives, and develop and implement long-term solutions are his keys to success. He has developed media solutions for hundreds of local small and medium size business in the Capital Region by helping them find new audiences while maximizing their existing audiences. This strategy has generated increases in their sales and profitability.
In addition to his marketing & advertising skills, his commitment to ongoing client service and satisfaction has allowed him to cultivate great customer relations that grow into strong, sustainable partnerships.